Ground Floor (Stand G1) and Outside
Get ready for performance like you've never seen before. The 18V DEWALT POWERSTACK™ Compact Battery utilizes revolutionary pouch battery cell technology to make it our most powerful and lightest weight battery. With 2X the lifetime based on charge cycles vs. DEWALT 2Ah Compact Batteries (DCB183), this breakthrough innovation will move the industry forward.
LATEST: Dewalt will be showcasing the NEW 5AH POWERSTACK Batteries and tools at the show.
Julian Collins, independent professional joiner, and Christopher Hall, 'The Gentleman Joiner', will be demonstrating a range of DeWALT and Stanley products including new tools from the DeWALT XR FLEXVOLT 54V system and heavy-duty cordless power tools offering runtime and performance that has never before been seen in cordless tools.
Don't miss the special area dedicated to Dewalt Storage Solutions at the rear of our stand!
Demonstrations will be running all weekend on the latest machines as well as exclusive show deals and special offers.
Take part in the Dewalt Powerstack 3 Thru 3 Challenge with the opportunity of Winning £25K of Dewalt Products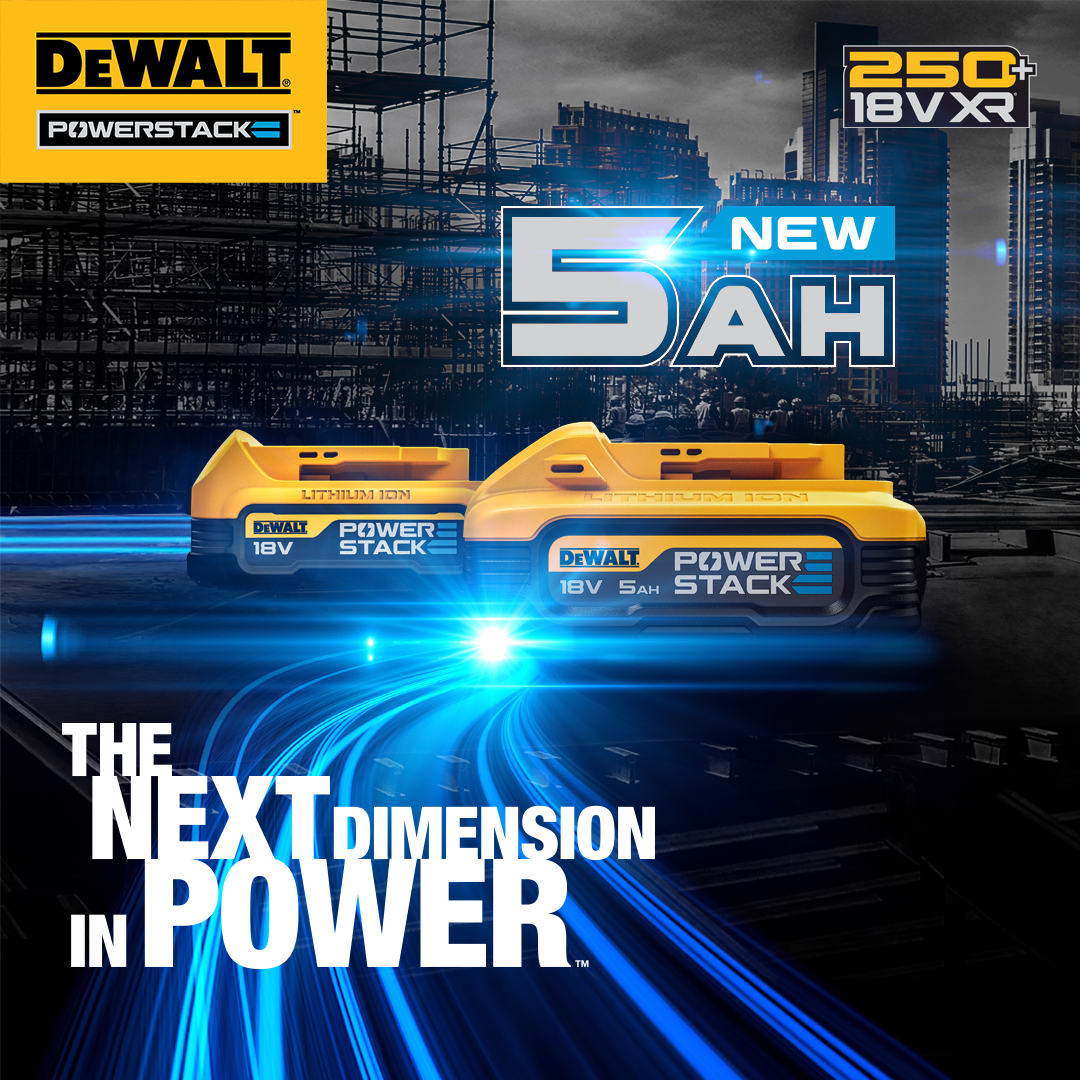 Dewalt will be showcasing the new POWERSTACK 5Ah batteries at the show.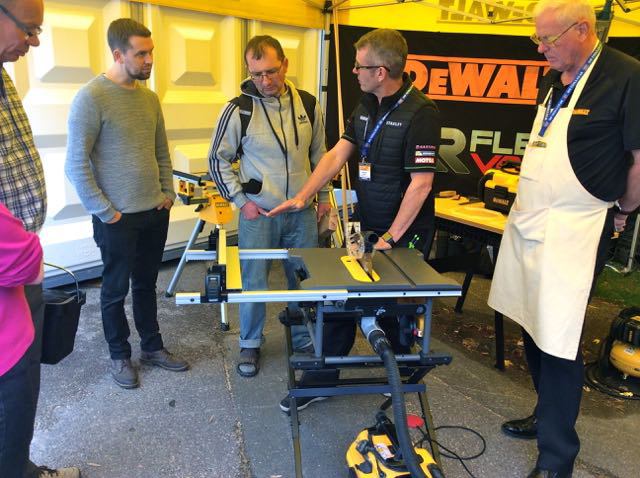 Julian Collins and Christopher Hall will giving advice and tips on using Dewalt tools

Take part in the Dewalt Powerstack 3 Thru 3 Challenge at The Tool Show with the opportunity of Winning £25K of Dewalt Products